Shopping Cart
Your Cart is Empty
There was an error with PayPal
Click here to try again
Thank you for your business!
You should be receiving an order confirmation from Paypal shortly.
Exit Shopping Cart
As the name depicts it's " ALL ABOUT YOU "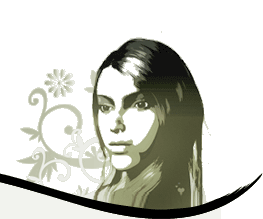 Organic hair color and organic perms / relaxing.
O.C.S is a 100% certified organic ammonia free hair color and perming system. It has been in England for the past 12 years, Australia, New Zealand, Canada, etc. It yields a truer and more alive looking permanent hair color. A color that lasts as long if not longer than the conventional ammonia based hair color lines. It is safe to use for health burden clients such as pregnancy, cancer treatments, and sensitive skin. Upon request, a full ingredient list is available for you to consult your physician.
We offer natural nail classic and spa manicures / pedicures. We use O.P.I and Sparitual (Vegan nail lacquers free of DBP, Formaldehyde and Toluene). In addition to product quality, the highest levels of sanitation and sterilization are adhered to.


We have a double manicure and pedicure room, and two licensed nail technicians, enabling you to bring a friend or relative.


Shellac nail services are also available. Offering you a two week manicure. Zero dry time,
flawless high-gloss shine, strong protected nails, with fast and gentle removal. The CND Shellac line is also formaldehyde, toluene and DBP free.
European Facials. A gentle exfoliation brings instant radiance to the skin. Thereafter, a relaxing facial massage and mask treatments, rejuvenates and illuminates the complexion. Gentleman's Facials. Specifically created to answer the needs of a mans skin. Relaxing massages including the scalp, face and neck ensure a deep sense of well being and relaxation. The skin is immediately bright, clean, soft and refreshed. Back Facials. For the bride to be, or the queen of the prom, this treatment cleanses the back, smoothing and firming the tone of the skin, leaving a healthy glow so you can wear your backless dress with pride. Catherine is our "Master Aesthetician". Offering not only Facials, Chemical Peels, Oxygen Facials, etc, but also offers Laser hair removal, Skin Tag removal, Teeth whitening and many more services.
Weddings, Proms and Parties
We offer full service spa facilities. Including updo's, manicures, pedicures and an array of hair and facial treatments and techniques. We are available for men, women and children.

Gift certificates are available at no extra charge. They are customized to your personal requirements. Not all the services have to be administered on the same day, and the recipient of the gift certificate can exchange the services they desire.

Clip in hair extensions won't damage the hair, neither do they have to be professionally removed. There are many different options to choose from, whether it be short to long term wear, or just adding a few hi-lites for a special weekend.

We are thrilled to announce that we have teamed up with Dr. Dan Davidson at The Back Resort with "Massage to the Rescue" enabling us to offer our clients the many modalities and benefits of massage therapy. All massage therapists are licensed and certified.

Choose either strip lashes or individual eye lash extensions. Jessica uses Ardell Professional Flare Lashes as they create the best and longest lasting results.

Whether you choose Basic Make-Up Application or Full Glam. You're beauty will shine through.

Bring a group of friends and enjoy a Make-Up Application class. (3-5 guests)

0

/